AUTOMOTIVE WINDOW TINTING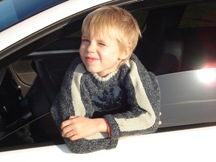 Don't Squint - Just Tint!

Window tint not only enhances the look of your vehicle, it reduces heat and glare, and protects the interior and passengers from harmful UV rays. With 4 shades of tint always in stock to best suit your needs, you can be sure you can get the look you want!

Our automotive window film installation technique results in a factory finish look. We use quality products and have years of experience.With a lifetime warranty, you don't need to worry about bubbling, peeling or the tint turning purple.

Back windows are installed in one piece of film. No cutting along defroster lines, no chance of seeing a line of light across the window, or the film coming apart at the seam. The third brake light will not be cut around, again, ensuring a factory finish look.

Roll down windows are removed to install the film on the entire window. This ensures the best cleaning opportunity for best end result. No cutting into the rubber moldings, and you won't see through any un-tinted glass to the molding. This also eliminates having any gaps of light along the edges of the window.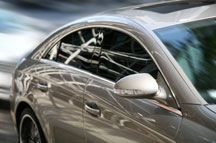 When the glass is taken out, we can get the film right up to the top and the side edges that go under the rubber molding. We also go way below the lower seal at the bottom of the window, to eliminate problems of the film catching an edge and peeling up when the windows go up and down.

The end result is a thing of beauty and gives you that factory finish look!

Not all tint jobs are the same. When you are looking around for someone to tint your car, ask to see their work. You are welcome to see ours!

We offer quality products with a lifetime warranty, combined with outstanding installation, leaving you with the obvious choice - Calling us to tint your vehicle!




HOME HOME/OFFICE AUTOMOTIVE GALLERY CONTACT